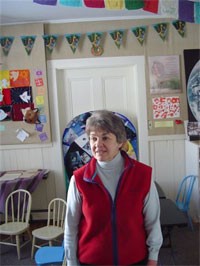 The Unitarian Universalist Congregation of Castine has a strong practice of welcoming, valuing, supporting, and respecting children in a safe and loving environment. The religious education program will assist the children in the development of a strong Unitarian Universalist identity through a developmentally appropriate understanding of the Seven Principles. The religious education program will also help in the children's development by increasing awareness of the world's religions and the interaction of the religions to improve the spiritual and ethical world community.
Weekly activities are designed to provide opportunities for child-directed, hands-on projects guided by the seven Unitarian Universalist Principles. Past learning activities have revolved around Old Testament stories, places of sanctuary, religions of the world and community projects designed to develop the awareness of working in groups and begin productive members of society working to create a spiritual and ethical world.
The Religious Education is lead by Kay Hansen. She is responsible for developing a curriculum that aligns with the mission statement and goals of the Religious Education program, designing weekly plans for age-appropriate activities and guiding and teaching the learning activities.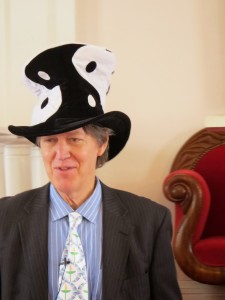 Kay has worked with the children of the Unitarian Universalist Congregation of Castine since 2009. Previously, she was the Director of Religious Education for the Ellsworth Unitarian Universalist Church in Ellsworth, Maine, for fourteen years. In addition, she was an elementary school teacher for approximately 20 years. Kay lives with her husband in Ellsworth and has a grown son who lives nearby.
The Religious Education Committee (REC) oversees issues related to the religious education of the children of the congregation. The committee is composed of members of the congregation appointed by the UUCC Board. The Board will appoint the chair of the board. The president and the minister will serve as ex-officio members of the committee with full voting rights.