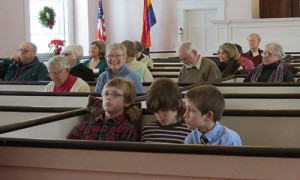 If you have been thinking about becoming a member of UUCC, please call the church office at (207) 326-9083 to make an appointment with the minister, who will be glad to talk with you about membership and address any questions that you might have.
Once you decide to become a member, you will be asked to sign our Membership Book (not the guest book). We also ask that you commit to financially supporting the church on whatever level you are able.
There are potlucks, committee service, and other activities that allow people to enter into the life of the church in a meaningful way. Becoming an usher or a greeter allows a person to meet other members.